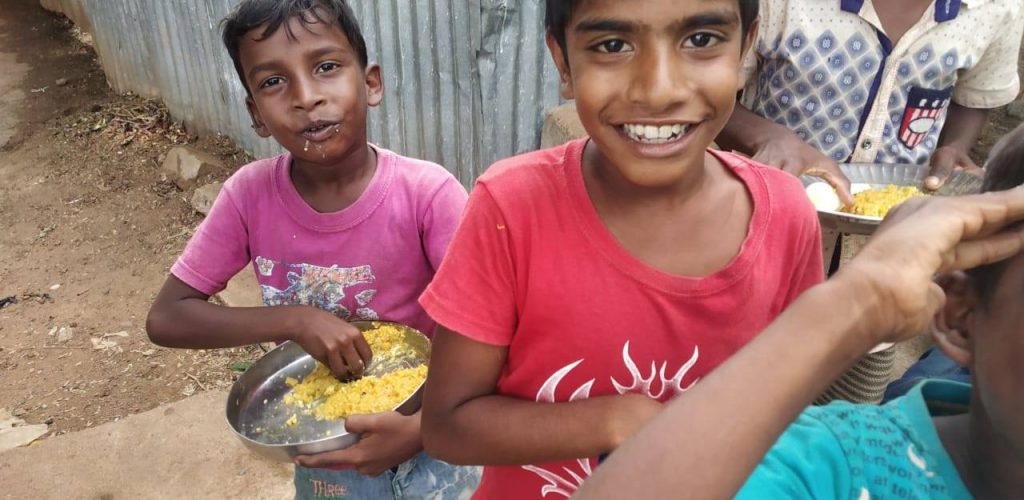 Starting October 2020, KriyaiD "adopted" a village in Chennai to provide daily meals to about 185+ kids and elderly in that area who had no proper meals due to COVID-19. We partnered with Good Samaritan Charity Trust in Chennai to facilitate this meal programme. 
Established in 2015, Good Samaritan charitable trust is founded on the principles of love, peace and harmony and is dedicated to the service of mankind to provide quality of care to the needy. The main goal of GSCT is to enable children living in poor areas to attend school and also improve the quality of education. Free Tuition is conducted in nearly 15 places for deserving poor children, where an average of 300 children benefit from.
Apart from their Child development projects, they work to improve the development of the society. We work with GSCT to provide individuals with the potential to support themselves and their families.
Talk to us about your skills and how you wish to contribute – conduct a virtual lesson, help out during our events, etc.
Collaborate with us to create programmes, fundraising events or start a new project – we're open to all ideas!
Check out the various projects we undertake and contribute to our initiatives – any amount is deeply appreciated!