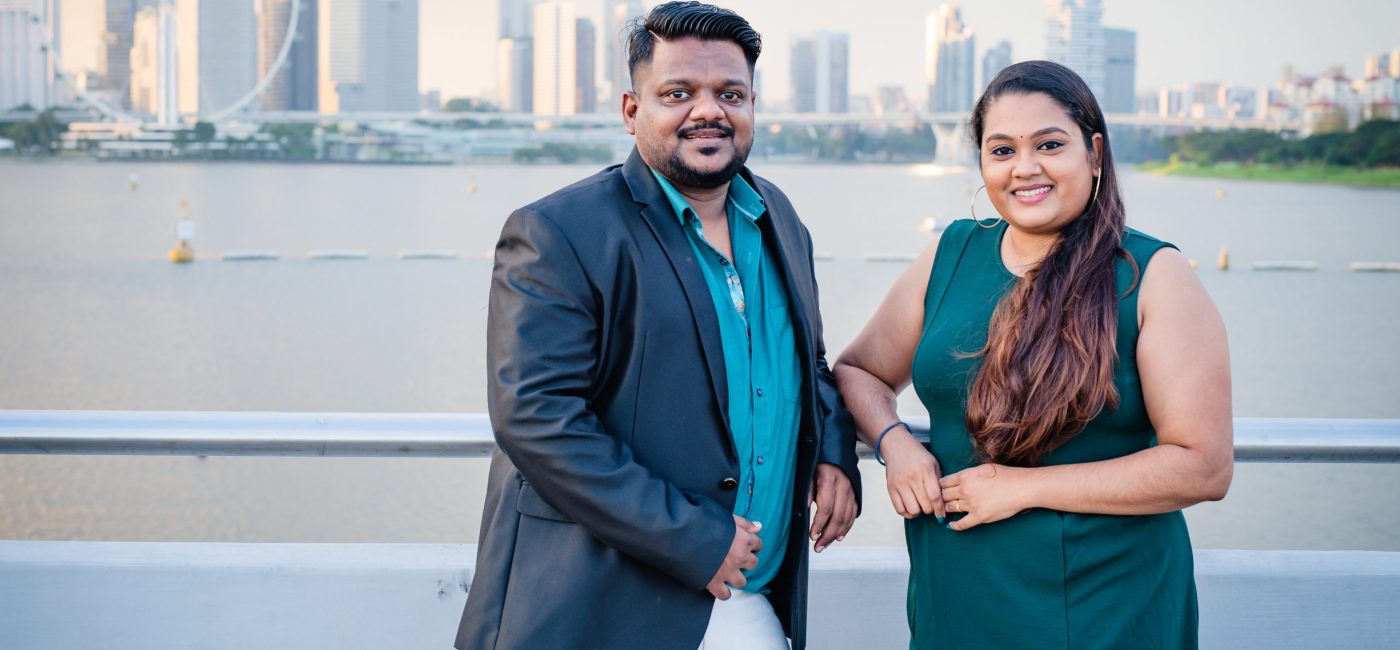 'சுடர் மிகும் அறிவுடன் படைத்துவிட்டாய்
வல்லமை தாராயோ இந்த மாநிலம் பயனுற வாழ்வதற்கு' 
Translation: I've been blessed with a healthy mind and body. With this blessing, give me strength so that I can contribute back to this world – Bharathiyar 
Drawing inspiration from one of the greatest Tamil literary poets (Bharathiyar), Devi Vijayan, the founder of Kriyaid, believes that when you're blessed with the resources and ability to make a difference, you simply should – something that she dedicates her time and effort to, and one that she is unwilling to postpone. Being an educator, she understands and has had first-hand experience in witnessing how children think, act and react to different issues based on their background. These rich experiences led her to think about starting an organisation that centers around bringing education to rural kids around Asia. 
"I see value in investing in this next generation. The world is constantly changing and the group that needs our attention and love is the young generation as they're the ones next in line to create a better world." – Devi 
Kriyaid's co-founder, Kumar, combined his entrepreneurial mindset and passion for the community to pave the way for Kriyaid to be a self-sustaining organisation. Having been through financial difficulties, Kumar very quickly realised that the only way for communities to break out of the poverty cycle is for the next generation to dream bigger. 
'Kriyaid is planting a seed in all those young minds to show that there's a bigger world out there and that they too can be a part of it, and for these young minds to continue planting newer and better seeds in the future." – Kumar 
Being inspired by a volunteer trip in 2016, Devi decided to source for organisations in India to start a volunteer-teaching programme called Project Summit, all on her own. She funded the first ever trip from her own pocket and set off with a small group of volunteers to India. As much as she would have loved to continue funding trips on her own, the harsh reality is that it just would not be sustainable in the long run.
And thus, Kriyaid.  
Starting a social enterprise with the aim of making Kriyaid self-sustaining was tantamount to setting off from base camp during monsoon season. Devi and Kumar started the journey anyway with determination. 
Since then, Kriyaid has collaborated with multiple small business owners to set up fundraisers. Instead of giving donations, people can shop and support small business owners while enabling a good cause. Devi has also written and launched educational books and all proceeds of sales go to funding the different projects. 
Kriyaid's vision has always been to inspire the kids to see beyond the horizon. During a recce trip, Devi and Kumar visited one of the schools in India and asked the students about their aspirations. The girls wanted to be teachers as teachers were seen as the most 'educated' person they knew while all the boys wanted to be drivers because that's the only way they thought they could go out of the village. Not being exposed to the world deterred them from dreaming beyond what they knew. 
And after a Project Summit trip, when this question was posed again, the answers were a lot different. Some wanted to be nurses, doctors and even pilots as one of the volunteers conducted a lesson on planes.
The impossible was made possible. 
Kriyaid inspires kids to dream beyond the horizon; it opens their eyes to possibilities. 
And that is why we do what we do. 
Talk to us about your skills and how you wish to contribute – conduct a virtual lesson, help out during our events, etc.
Collaborate with us to create programmes, fundraising events or start a new project – we're open to all ideas!
Check out the various projects we undertake and contribute to our initiatives – any amount is deeply appreciated!